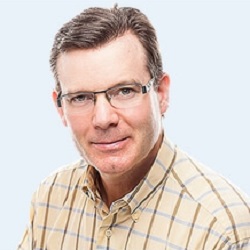 Dr.
Jerry
Day
MD, FAANS, FACS, FRACS Head of Department - Neurosurgery
Dr Jerry Day is an experienced and accredited Neurosurgeon. He diagnoses and surgically treats a wide variety of neurosurgical conditions including brain aneurysms and arteriovenous malformations, brain tumours, peripheral nerve tumors/compression, and complex spinal conditions.
He is dedicated to providing excellent neurosurgical outcomes through a collaborative healthcare approach.
For more information on Dr Jerry Day, you can visit his website.