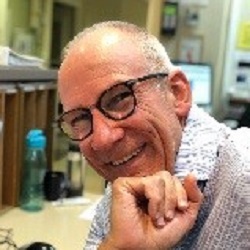 Dr.
Peter
Smith
MBBS, FACEM, MSpMed, AFRACMA Director of Emergency Medicine - Shellharbour Hospital
As the Clinical Director of Emergency Medicine at Shellharbour Hospital, Dr Peter Smith works closely with staff, patients, and their families, He also represents the department at local, state and national forums.
In partnership with his committed and talented team, Dr Smith is focused on the provision of consistent quality care for patients. He is also dedicated to the well-being of the people responsible for delivering care.
Dr Smith has worked in the Illawarra region for 25 years, and during this time has held the positions of Director of Clinical Training, Director of Emergency Medicine Training, Medical Lead in Disaster Response Management, Co-ordinator of Ultrasound Training, as well as Director of Emergency Medicine at Wollongong Hospital.
He has also achieved further qualifications in Sports Medicine and Medical Administration, and College recognition in the areas of Point of Care Ultrasound and Fellowship Examination - all within the construct of Emergency Medicine.