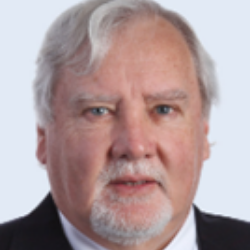 Prof.
Philip
Clingan
MBBS FRACP HonDSc OAM Senior Staff Specialist - Medical Oncology
Professor Philip Clingan is a Senior Staff Specialist Medical Oncologist with Illawarra Shoalhaven Local Health District (ISLHD). He has over 30 years experience in clinical practice and is interested in all cancer types,  specialising in breast, lung and colorectal cancers.
He attended UNSW and trained in Sydney and Perth, then spent two years in Toronto, Canada as a Fellow. On his return to Australia he set up the Oncology Department and Cancer Centre in Wollongong.  He served as Director of Medical Oncology for 20 years, and Director of Cancer Services for a period of 10 years.
Professor Clingan has extensive experience in clinical governance and strives for the best clinical outcomes for every patient.  He is involved in teaching medical students and young doctors and regularly lectures at the Graduate School of Medicine University of Wollongong (UoW).
Professor Clingan  is a patron of the Illawarra Cancer Carers, an organisation who works tirelessly to help  community members suffering from cancer.  In his work with the Carers he has helped raise over $3 million for cancers services in the area.
Professor Clingan is actively involved in research and has contributed to over 120 International Clinical Trials and has over 120 publications.  Professor Clingan has helped set the standard of treatment for several cancers and his  current research is on a drug developed with the UoW which is in a Phase 1 clinical trial.
In 2012 he was awarded the Order of Australia for his work in Oncology and in 2016 a Doctor of Science for his work in Research.  He is also a Research Fellow at IHMRI.
I am passionate about the service provided in the area where I live and work. My life goal is to help others and to give the best possible treatment and care to each and every patient
Professional Associations: European Society of Medical Oncology (ESMO), American Society of Clinical Oncology (ASCO), Medical Oncology Group of Australia (MOGA), Clinical Oncology Society of Australia (COSA), and Australian Gastrointestinal Trials Group (AGITG).
"I enjoy the beautiful scenery and people in the Illawarra / Shoalhaven.  You will often find me walking my dog, fishing and gardening on a weekend.  My ultimate travel destination is the Pacific Islands."