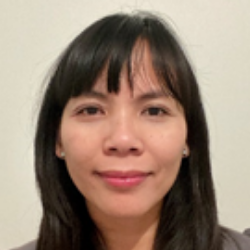 Dr.
Cristina
Mapagu
BMedSci MBBS (Hons) FRACP PhD Staff Specialist - Medical Oncologist
Dr Cristina Mapagu is a Staff Specialist Medical Oncologist at Illawarra Shoalhaven Local Health District (ISLHD).
Cristina specialises in gynaecological, breast and lung cancers and completed a PhD by research in the Gynaecological Oncology Research Group at the Westmead Institute of Medical Research in ovarian cancer genomics.
Cristina is the Clinical Research Fellow for the INOVATe (Individualised Ovarian Cancer Treatment Through Integration of Genomic Pathology into Multidisciplinary Care) research study which uses tumour genomic profiling to optimise patient selection into novel molecularly-targeted clinical trials and individualise treatment for ovarian cancer patients in NSW.
"In addition to looking after cancer patients I am involved in a research study for ovarian cancer".
Professional Associations: Australian New Zealand Gynaecological Oncology Group (ANZGOG), Breast Cancer Trials (BCT), American Society of Clinical Oncology (ASCO), Medical Oncology Group of Australia (MOGA), European Society of Medical Oncology (ESMO), American Association for Cancer Research (AACR).
"I enjoy Sunday brunches with my family and reading.  My ideal destination is the Cook Islands."