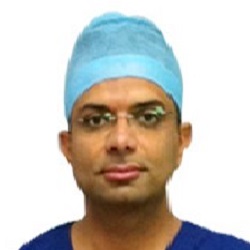 Dr.
Rahul
Rindani
MBBS, FRACS Head of Department - Urology
Dr Rahul Rindani is a Urologist with expertise in:
Laparoscopic surgery - for renal/adrenal tumors
Prostate cancer - diagnosis and surgical treatment
Endoscopic surgery - for stone disease
Prostate enlargement (BPH) - diagnosis and treatment for benign prostatic hypertrophy
Urodynamics - for diagnosis of lower urinary tract symptoms
Testicular tumors and trauma - diagnosis and treatment and ongoing care.
Dr Rindani has also published and presented urological papers.
For more information on Dr Rahul Rindani, you can visit his website.