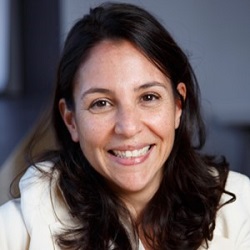 Assoc Prof.
Laurencia
Villalba
Associate Professor MD FRACS FACP Head of Department - Vascular
Associate Professor Laurencia Villalba is Wollongong's only female vascular surgeon. She is head of the Vascular Department at Wollongong Hospital, and founder of the Vascular Care Centre in Wollongong.
Her special interests are: minimally invasive treatment of complex venous and arterial pathology; May Thurner Syndrome; Pelvic Congestion Syndrome; Deep Venous Thrombosis; and Pulmonary Embolism.
In 2018 A/Prof Villalba was the first-ever female surgeon selected to become a member of the prestigious Court of Examiners. She has been teaching at Wollongong Hospital since 2008, and became an Associate Professor in 2017.
She is also a highly sought-after speaker at medical conferences globally.
For more information about Assoc Prof Laurencia Villalba, you can visit her website.