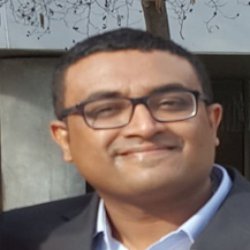 Dr.
Harsha
Ananthram
MBBS, FRANZCOG Staff Specialist, Obstetrician and Gynaecologist
Dr Ananthram has completed his specialist training in Queensland, and has worked in Obstetrics and Gynaecology for 11 years. 
Dr Ananthram has a passion for evidence based Obstetrics and Gynaecology, Quality and Safety, and legal medicine. He is committed to Quality Improvement and Patient Experience initiatives to help implement best practices and improve outcomes within the service. He has helped establish a post-natal service at Wollongong Hospital for women with births complicated by third and fourth degree anal sphincter injuries. He is actively involved in guideline development and is a member of the Policy and Practice Committee for the Illawarra Shoalhaven Local Health District. He is currently undertaking a Masters in Philosophy with James Cook University exploring ethical issues around informed consent in childbirth. He is also undertaking a Masters in Health and Medical Law with the University of Melbourne.
Dr Ananthram places emphasis on inter-professional education and research. As a Senior lecturer, he currently facilitates Obstetrics and Gynaecology teaching for medical students at the University of Wollongong. He is a member of the Illawarra Shoalhaven health Education Centre and has been involved in helping conduct high fidelity simulations to help improve multi-disciplinary care of patients in emergencies. He is involved in the oversight and training of specialists-in-training accredited by The Royal Australia & New Zealand College of Obstetrics and Gynaecology. He is an approved training supervisor for the DRANZCOG Advanced program that helps tailor skills for GP's intending to provide high quality care in rural and remote Australia.
Dr Ananathram's areas of special interest include:
General obstetrics
Birth trauma
General gynaecology
Urogynaecology
Laparoscopic surgery