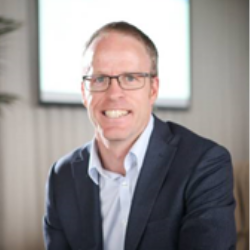 Assoc Prof.
Daniel
Brungs
BSc MBBS FRACP PhD Staff Specialist - Medical Oncologist
Associate Professor Daniel Brungs is a Staff Specialist Medical Oncologist with an interest in treating patients with gastrointestinal, lung and brain cancers.
Daniel divides his time between clinical work and as a cancer researcher at the University of Wollongong working in a translational cancer laboratory. He appointment with Illawarra Health and Medical Research Institute (IHMRI) in the Graduate Medical School at the University of Wollongong (UoW) is as a Principal Research Fellow.
Daniel is a Principal Investigator in a number of local clinical trials evaluating new anti-cancer treatments.
Daniel completed a medical science degree at the University of NSW in 2002, and his medical degree (MBBS) from the University of Sydney in 2006.  While undertaking specialist training he also completed a Masters in Medicine (Clinical Epidemiology) at USyd in 2013.  Most recently he has completed a PhD in Molecular Biology as the CONCERT Translational Cancer Centre Clinical Fellow at IMHRI.  His PhD research investigated novel personalised therapeutic approaches to treat gastrointestinal cancer.
My aim is to incorporate the latest research into every patient's care and provide opportunities for patients to enrol in clinical trials to access new treatments.
My aim is to incorporate the latest research into every patient's care
Professional Associations: European Society of Medical Oncology (ESMO), American Society of Clinical Oncology (ASCO), Medical Oncology Group of Australia (MOGA), Clinical Oncology Society of Australia (COSA), Australian Gastrointestinal Trials Group (AGITG), Cooperative Trials Group of Neuro-oncology (COGNO).
"I enjoy the access the Illawarra area provides to the wonderful outdoors - particularly the numerous surf beaches."