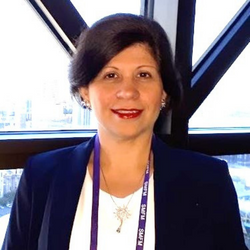 Dr.
Rashna
Chinoy
MBBS, MPH, FRANZCOG Training Supervisor Staff Specialist, Obstetrician and Gynaecologist
Dr Chinoy is the Head of Service for the Department of Obstetrics and Gynaecology encompassing Wollongong, Shellharbour and Shoalhaven Hospitals. She brings more than 20 years of experience in the field of O&G, caring for women on a global scale having worked in Australia, New Zealand and the United States of America. She also holds a Master of Public Health degree from the United States with major concentration in Women and Community Health.
Dr Chinoy enjoys supervising and mentoring junior doctors and those training to specialise in the field of Obstetrics and Gynaecology. She is a training supervisor for RANZCOG and a term supervisor for JMOs rotating within the department of Obstetrics & Gynaecology.
In her current role as Head of Service, she is extremely focused, dedicated and passionate about improving and enhancing women's health within the ISLHD. She strives ceaselessly as a leader to ensure that her team delivers the best possible quality of care and health outcomes pertaining to women's health in general and maternity care in particular.