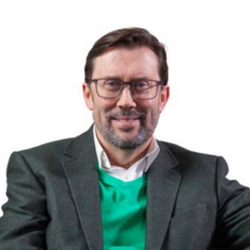 Dr.
David
Greening
MBChB(Otago) MBioeth (Monash) FRANZCOG CREI Visiting Medical Officer - Clinical Associate Professor UOW, Obstetrician, Gynaecologist, Reproductive Medicine Sub-specialist
David has been a specialist in the Illawarra for 20 years. He undertook his medical training in NZ. Moving to Australia, he gained his FRACGP and spent time as an RFDS doctor at Broken Hill and as an AEA doctor in Asia. He did his O&G specialist training at the Monash Medical Centre in Melbourne. He commenced sub-specialist training for reproductive medicine in the UK at Hammersmith IVF Unit of Lord Robert Winston and completed his final 2 years at Genea in Sydney.
Since 2015 Dr Greening has been the Director of The Fertility Centre Wollongong. His specialty is recurrent IVF failure and recurrent miscarriage. David has been delivering babies in the Illawarra since 2002 and continues to practice privately with an interest in infertility and research at UOW as an Associate Professor.
Dr Greening is a published author and his book is called "Roadmap to Fertility" for patients.
Services provided by Dr Greening include:
   General Obstetrics and Gynaecology
   Complex laparoscopic surgery
   Reversal of vasectomy and tubal ligation Microsurgery
   Infertility counselling, treatment and followup