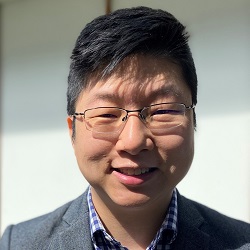 Dr.
Hon
Trinh
BPharm MBBS FRANZCR Staff Specialist - Radiation Oncologist
Dr Trinh graduated from the University of Queensland medical school and commenced Radiation Oncology training in Wollongong. On completing his specialist training he worked in both Brisbane and Bundaberg before relocating to work in the Shoalhaven region in our Local Health District in early 2020. 
Trained to treat all cancers, Hon specialises in Central Nervous System, Head and Neck, Breast, Skin, Upper Gastrointestinal and Colorectal cancers. 
"I love working in the Illawarra as it is a beautiful part of Australia. We have access to beaches and mountains, allowing for plenty of weekend trips and an excellent work-life balance."
Hon's professional associations include the Royal Australian and New Zealand College of Radiologists (RANZCR), European Society for Radiotherapy and Oncology (ESTRO), American Society for Radiation Oncology (ASTRO) and American Society of Clinical Oncology (ASCO). Hon also speaks Cantonese and in his spare time enjoys badminton and hiking.