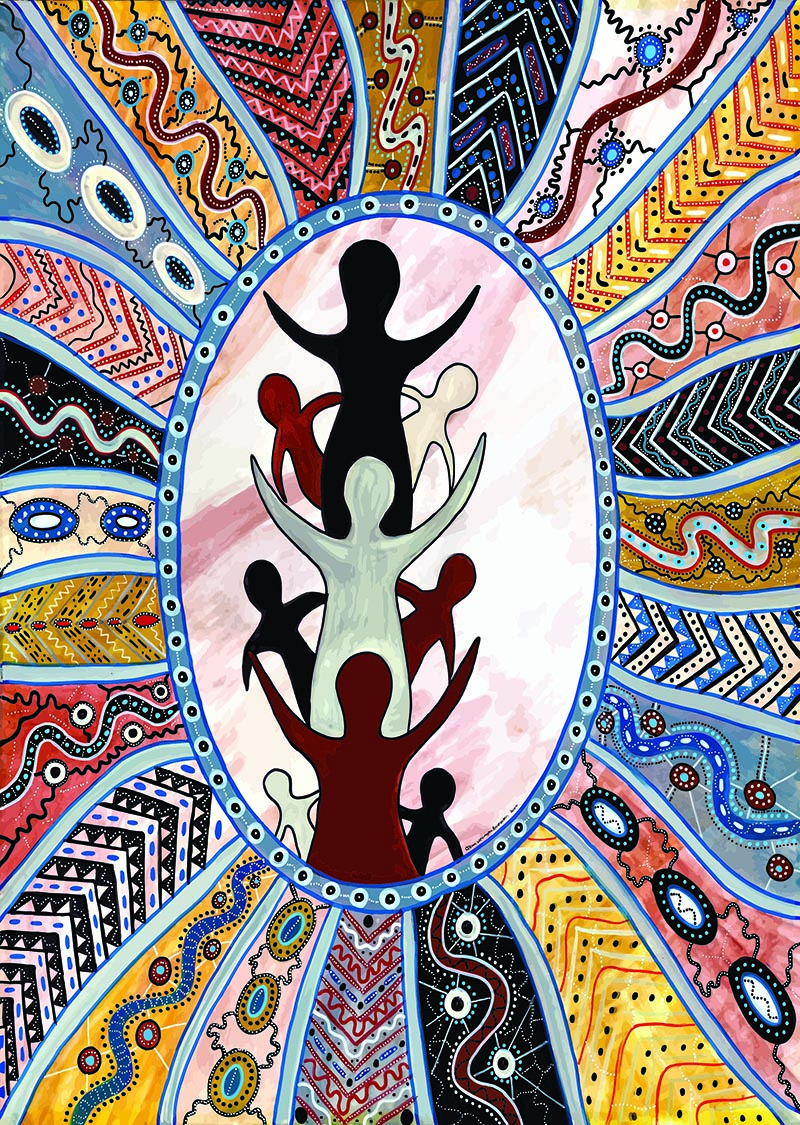 About the Artist
This artwork was created by the Aunty Cecily Wellington-Carpenter who sadly passed away in late 2020.
Aunty Cecily was a renowned artist with over 35 years' experience. She was acknowledged at the highest levels, having won a National NAIDOC Art Prize in 2000.
Aunty Cecily's passion was always to tell a story, use vibrant colours and saltwater themes.  She has left a significant artist's mark in the Illawarra and Shoalhaven regions with many of her pieces featured on public buildings, in publications and at the South Coast Aboriginal Medical Service.
Her family are proud to continue to acknowledge and honour Aunty Cecily's distinguished artwork and we are honoured to be able to do so on this website.