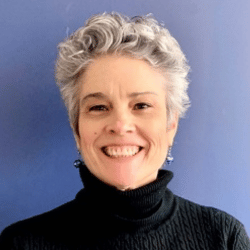 Assoc Prof.
Kimberly
Cartwright
BSc (Hons) MD FRACP FRACPA Senior Staff Specialist - Haematologist
Assoc Prof. Cartwright is a Clinical and Laboratory Haematologist with the Local Health District and a Clinical Associate Professor at the Graduate School of Medicine, University of Wollongong.
Kim received a Bachelor of Science with Honors and Distinction from Stanford University, USA in 1982. She completed her medical degree at Baylor College of Medicine in Houston, Texas, where she undertook Basic Physician and Specialist Haematology training.
Upon immigrating to Australia in 1991, she furthered her training in Haematology at Concord and Royal North Shore Hospitals in Sydney including a Fellowship in Bone Marrow Transplantation.
Kim commenced with the Haematology team at Illawarra Shoalhaven Local Health District in 1998 and has worked continuously in the region since.
"My special interests include myeloid neoplasms and benign haematological disorders. I also enjoy teaching."
Along with her colleagues, Kim is an active principal investigator in national and international clinical trials and is keen to increase the portfolio of available trials for local patients. Kim recently returned from Princess Margaret Hospital, Nassau, the Bahamas where she worked as Clinical Director of Laboratory Haematology, Blood Bank and Transfusion. This work reignited her interest in sickle cell disorders.
In her spare time Kim walks our beautiful coastline and enjoys coffee and brunch with her family.