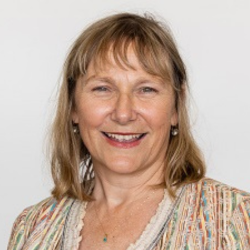 Prof.
Lorraine
Chantrill
BSc MBBS FRACP Phd Head of Service - Medical Oncology
Dr Chantrill is a Senior Staff Specialist Medical Oncologist and Head of Service for Medical Oncology across the Illawarra Shoalhaven Local Health District (ISLHD), and Area Clinical Director of Clinical Trials. 
She is a key opinion leader and expert in the field of pancreas cancer.  Lorraine completed a PhD by research in the Pancreas Cancer Group at The Kinghorn Cancer Centre in pancreas cancer genomics.  Lorraine continues to be an active clinician researcher trying to bridge the gap between the bench and the bedside. 
Lorraine has extensive experience managing Oncology Clinical Trials and is the Principal Investigator on several clinical trials in gastrointestinal cancers.  Lorraine is keen to increase the number of clinical trials conducted in ISLHD and believes clinical trials are not only vital for research but offer hope to participants..
Professional Associations: Australian GastroIntestinal Trials Group (AGITG), American Society of Clinical Oncology (ASCO), Medical Oncology Group of Australia (MOGA), Clinical Oncology Society of Australia (COSA).
I'm keen to build the region's clinical trial portfolio, to provide patients access to new and emerging therapies.
"I enjoy living so close to beautiful beaches where I can walk and swim. My ultimate travel destination is the Maldives."