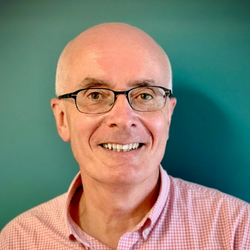 Prof.
Peter
Presgrave
MBBS FRACP FRCPA PhD Head of Service - Haematology
Prof Presgrave's early career was spent in Sydney including St Vincent's Hospital where he was awarded a scholarship and completed his PhD in Gene Therapy of Chronic Myeloid Leukaemia. He joined our district as a Haematologist in 2001 and currently holds a Senior Staff Specialist position and multiple senior positions including,  Director of Clinical and Laboratory Haematology, Head of Haematology Clinical Trials and Director of Bone Marrow Transplant Service.
Prof Presgrave is an advocate for clinical research, and is an active contributor, specifically in the area of malignant Haematology including myeloma and lymphoma. He is a past head of the Autologous Bone Marrow Transplant Working Party.
Prof Presgrave is a dedicated health professional, residing locally in Wollongong and known for his exceptional clinical care and gentle genuine approach with patients. 
"I manage all haematological conditions, having a particular interest in myeloma, lymphoma and acute leukaemia"
Professional associations: University of Wollongong, NSW Australia, American Society of Haematology, European Haematology Association, Australasian Leukaemia and Lymphoma Group.
In his personal time, Prof Presgrave enjoys travelling, especially to Europe, spending time with family, bushwalking and cooking and reading cookbooks.