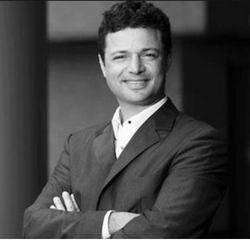 Dr.
Lionel
Reyftmann
FRANZCOG Associate Professor Staff Specialist, Obstetrician and Gynaecologist
Associate Professor Lionel Reyftmann is a French Obstetrician and Gynaecologist qualified in reproductive endocrinology and fertility. 
Dr Reyftmann moved to Australia in 2010 and completed a fellowship in advanced laparoscopic surgery.
From 2015 to 2020, he was academic leader of Obstetrics and Gynaecology, at the Graduate School of Medicine of the University of Wollongong.
He has authored or co-authored more than 30 papers, encompassing such topics as IVF, prenatal genetic diagnosis, endometriosis, laparoscopy and lifestyle factors related to infertility.
His clinical interests include the management of infertility and pregnancy loss, endometriosis, chronic pelvic pain.
He is responsible for the teaching and supervision of minimally invasive gynaecological surgery which includes laparoscopic hysterectomies and myomectomies, and complex cases of endometriosis.