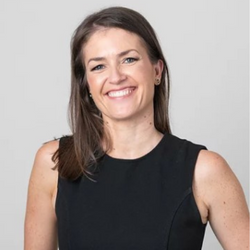 Dr.
Emma
Tetstall
BSC, MBBS (HONS), MRMED, DDU, FRANZCOG UOW lecturer, Staff Specialist, Obstetrician and Gynaecologist
Dr Emma Tetstall has established a home in the Illawarra with her young family. She has a focus on women-centred Obstetric care and has additional qualifications for management of high risk obstetrics, ultrasound and pre-natal diagnosis. She works in both private and public sectors in the Illawarra.
Dr Tetstall completed the majority of her training at The Royal Hospital for Women, Randwick and has furthered her qualifications in infertility and ultrasound diagnosis. Holding a Masters degree in Reproductive Medicine, and Diploma in Diagnostic Ultrasound, Dr Tetstall is committed to education and facilitates the O&G Teaching program at Wollongong Hospital. She also provides lectures at UOW and is an examiner for RANZCOG pre-examination courses.
Dr Tetstall believes strongly in open communication and holistic approaches to all aspects of women's health. She is happy to discuss all birth options and aims to make collaborative decisions and birth plans. 
Dr Tetstall's areas of special interest include:
    General Obstetrics and Gynaecology
    Encouraging and supporting normal birth
    High risk obstetric care (including IVF, multiple pregnancies, advanced maternal age, underlying medical conditions and complex medical conditions)
    Diagnostic ultrasound
    Prenatal diagnosis