2019 Annual Public Meeting
2 October 2019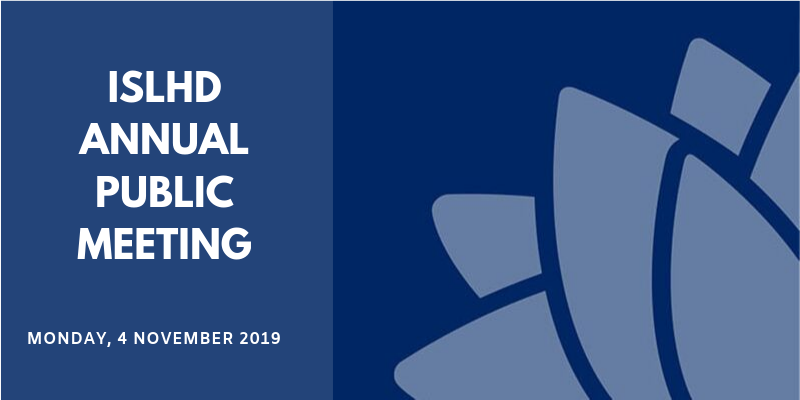 The Illawarra Shoalhaven Local Health District (ISLHD) Board Chair and Chief Executive invite you to attend the 2019 ISLHD Annual Public Meeting. 
The event provides an opportunity to hear about how we aim to address the Illawarra and Shoalhaven's health care needs into the future, highlighting the new District Health Care Services Plan. 
The District will also showcase the achievements of the past 12 months and highlight some exciting projects that will be delivered over the next year.
We would be delighted if you are able to join us.
Is there something you want to hear about from the District at the Annual Public Meeting? Send us an email at ISLHD-Events@health.nsw.gov.au
Event Details 
DATE: Monday 4 November 2019
TIME: 1.00pm - 2.30pm
VENUE: Shellharbour Civic Centre, Auditorium, 76 Cygnet Avenue, Shellharbour
RSVP: Please confirm your attendance by emailing ISLHD-Events@health.nsw.gov.au