Bulli Hospital's Urgent Care Centre to resume services
3 May 2022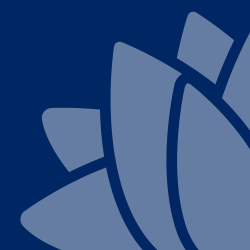 Bulli Hospital's Urgent Care Centre (BUCC) will recommence services from next Monday 9 May, following its temporary closure due to staff furloughing and the need to redeploy staff to support the District's emergency departments.
ISLHD Chief Executive, Margot Mains, thanked the community for their understanding and paid tribute to the Bulli staff for supporting their District colleagues to respond to increases in emergency demand during this challenging time.
"We appreciate the temporary suspension of services at Bulli has been inconvenient for northern Illawarra residents and I thank the community for their patience and understanding. However, there was an absolute need to redeploy staff from Bulli to support areas of greatest need, which included hospital inpatient wards and our emergency departments.
"As the community is aware, our emergency departments have been dealing with significant increases in demand, higher numbers of seriously unwell patients and fluctuations in the number of staff available to work on any given day because of illness or isolation requirements," said Ms Mains.
The BUCC will implement a nurse-led model of care, which will enable patients to be seen and assessed by specialist nurses who, in consultation with medical teams, will deliver treatment and a management plan for the patient.
"As always, the Urgent Care Centre will provide treatment for minor injury and illness, similar to a GP. Those with more serious, complex and emergency conditions will still require transfer to Wollongong Hospital's emergency department, which provides a higher level of care.
"Now more than ever, it is important for the community to understand how to best utilise local health services for their circumstances. Keep emergency departments for emergencies, use the urgent care centre and GPs for minor injuries and illness, and talk to your pharmacist or Healthdirect for advice to manage minor symptoms," said Ms Mains.
The Urgent Care Centre will resume operations by Monday 9 May. Initially it will open for 12 hours a day, five days a week – 8am to 8pm Monday to Friday.
"We will re-open via a staged approach as staff availability across the LHD remains a challenge. The highest demand for BUCC services is during these times, so it makes sense for this to be our starting point. Once we have more staff available, we will look to resume our previous seven-day a week service.
"It also gives us an opportunity to assess the implementation of the nurse-led model and look at further improvements in the ongoing delivery of care to the community from the centre," said Ms Mains.