4 June 2020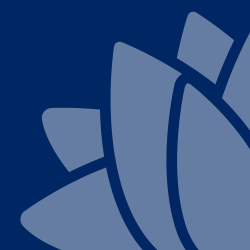 This HIV Testing Week (1-7 June) Illawarra Shoalhaven Local Health District (ISLHD) is reminding the community that HIV testing is still important, even in the current context of COVID-19.
ISLHD Sexual Health Service Director, Associate Professor Katherine Brown said the COVID-19 outbreak has changed the way some sexual health services operate, meaning that it may not be as easy to access HIV testing as it normally is.
"We understand you may have postponed getting tested HIV for various reasons, however, it's still incredibly important that anyone who may have been exposed to HIV continue to get tested.
"We're encouraging people who are eligible to make use of Dried Blood Spot (DBS) testing. We're also providing telehealth consultations for asymptomatic people at this time," Associate Professor Brown said.
Dried Blood Spot (DBS) testing is an option for people who meet eligibility criteria to test for HIV at home, without needing to visit a doctor. Community members can order a free test kit online, then follow the instructions to provide a fingerprick blood sample on the test card provided. Posting the test card back to the laboratory for testing is free, and a nurse provides results in a week.
"HIV Testing Week acts as a good reminder about getting regularly tested and the importance of protecting yourself and others by practicing safe behaviours," Associate Professor Brown said.
You should get tested for HIV if you:
are a man who has sex with other men
come from a country where HIV is common
had sex when traveling in, or with someone from a country where HIV is common
used injecting equipment after someone else
think you've been at risk.
For more information on HIV and the Dried Blood Spot testing visit the NSW Health website. You can have a confidential conversation with a nurse about STI and HIV symptoms, testing, prevention and treatment by calling the NSW Sexual Health Infolink on 1800 451 624 (freecall).