Hospital Emergency Departments Perform Well Over Holiday Peak Period
3 January 2019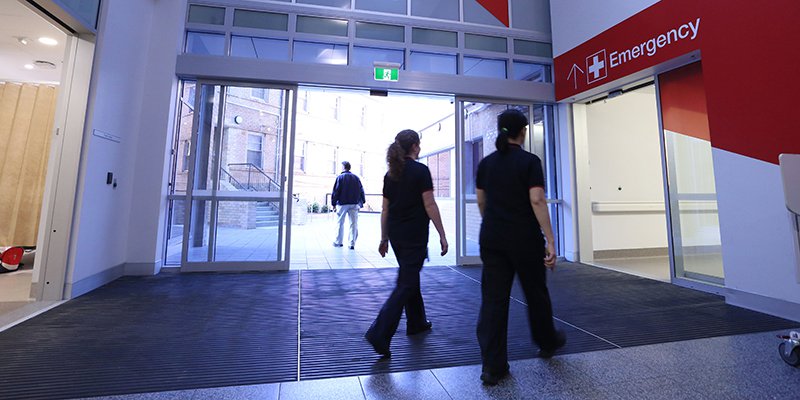 While NSW hospital Emergency Departments have been busier than ever this holiday season, they have excelled with their delivery of care.
On New Year's Day almost 10,000 were treated in Emergency Departments (EDs) across the state, including 2,000 arriving by ambulance.
"Despite this large number of patients, more than 75% were seen, treated and discharged within the four hour benchmark which is a great credit to our fantastic ED teams," said Susan Pearce, Deputy Secretary at NSW Health.
"Our Emergency Departments are doing a magnificent job to manage the busy Christmas, new year and holiday period."
Across the Illawarra Shoalhaven Local Health District's EDs, 549 patients were seen on New Year's Day with another 550 patients the following day.
ISLHD Chief Executive, Margot Mains, praised staff working during this incredibly busy time.
"Our staff in the ED and across the Hospital are working incredibly hard to manage the high volume of presentations over the holiday period. I am hugely proud of the way our staff have responded to this demand and I thank them for continuing to provide the best possible care to our patients."
To reduce unnecessary burdens on busy EDs, people who are feeling unwell are reminded that where the matter is not of a serious or life-threatening nature, they should see their local GP or medical centre.
"For any advice or concerns, the public should remember that Healthdirect is always able to assist with medical advice."
Ms Pearce said it was also important to make sure medications and prescriptions are also in order before heading off on holidays, and urged families to keep the 24-hour Healthdirect helpline in their phones.
"In the case of a health emergency, people should call Triple Zero (000) but for other health concerns Healthdirect is an excellent source of assistance.
Download a PDF copy of this media release