ISLHD NURSING AND MIDWIFERY AWARD FINALISTS ANNOUNCED
26 August 2020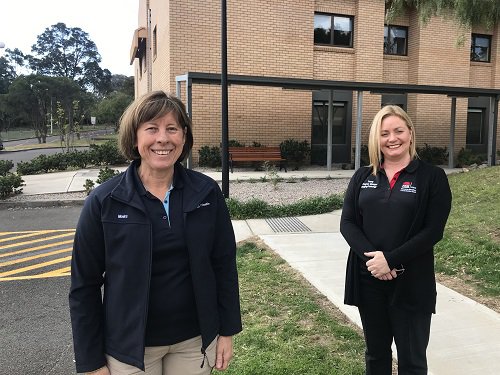 The Illawarra Shoalhaven Local Health District's (ISLHD) Disaster Manager Monica Dale and the Shellharbour Hospital COVID-19 Assessment Clinic Team, are among 24 statewide finalists nominated for the 2020 NSW Health Excellence in Nursing and Midwifery Awards.
Ms Dale, has been named a finalist in the Judith Meppem Leadership Award category and the SHH COVID-19 Assessment Clinic Team has been nominated in the Team of the Year category. 
The finalists were selected from nominations across seven categories which recognise nurses and midwives who have made a difference in clinical practice, management and leadership.   
ISLHD Executive Director Nursing and Midwifery Deborah Cameron congratulated the District's finalists on their achievements during what has been an extremely testing time for the delivery of health services in the region.
"The awards recognise the contribution and dedication of nurses and midwives, who in this region firstly faced last summer's tragic bushfires, and are now dealing with the challenges of the COVID-19 pandemic,'' Ms Cameron said.
"I could not be more proud of all the nurses and midwives in our District but particularly these wonderful finalists. I wish them all the best for the Awards Ceremony in November.''
In her Disaster Manager role Ms Dale focused on the District's emergency preparedness and response through an incredible period of drought, bushfires, floods and the pandemic.
"I am humbled to be nominated for such a prestigious award. I'm extremely proud to be recognised as a finalist,'' Ms Dale said.
"The role of Disaster Manager requires compassion, tenacity and being calm in a crisis, skills I undoubtedly learned during my career as an emergency nurse.''
Shellharbour Assessment COVID-19 Assessment Clinic Team foundation manager Tracey Hinke said the team was established in a matter of days in mid-March to meet the growing demand for local testing.
Since then, the team has carried out more than 16,000 COVID-19 tests and shown compassion by providing outreach services to vulnerable members of the community including children, those with a disability, the elderly and the homeless.
"It was wonderful to be there for the community in a time of need and provide these important services in a way that nurses are trained for – as a calm and reassuring presence for a range of people who may be feeling scared or anxious,'' Ms Hinke said.
Each Local Health District and Specialty Network nominated their nurses and midwives in six award categories.
NSW community members were eligible to vote for the Healing Heart consumer award, the seventh category, which recognises nurses and midwives who deliver outstanding patient care and support for families and carers.
This year, in line with COVID-19 safety measures, the Awards ceremony will be virtual. Nurses, midwives, their families and the broader community will be able to watch the Award show, which will be streamed on November 26.
There are more than 53,000 nurses and midwives working in NSW Health hospitals and health services.
The NSW Government is investing $2.8 billion to recruit 8,300 extra frontline staff over the next three years, including an additional 5000 more nurses and midwives.
 
For more information on the 2020 Excellence in Nursing and Midwifery Awards click here.