Move to new Bulli Hospital and Aged Care Centre to commence
30 July 2020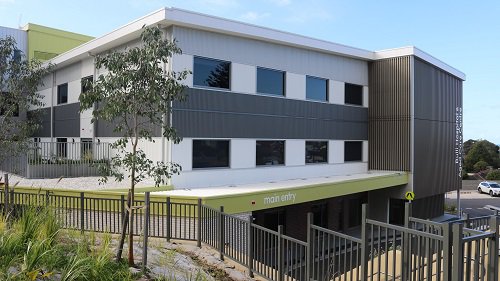 Bulli Hospital staff will start the move into the new Bulli Hospital and Aged Care Centre from Friday 7 August, following weeks of transition planning and logistics.
The NSW Government has provided $37.1 million to the centre, including $14.5 million from the Restart Illawarra Infrastructure Fund using proceeds from the long-term lease of Port Kembla port.
Patients and clinical teams will move on Tuesday 11 August with the new facility open to the community from Wednesday 12 August. Added precautions, including restricted visitor numbers, will be in place due to COVID-19 in line with other District facilities.
The new facility has been designed and specifically tailored to meet the needs of the District's growing ageing population.
The centre, which sits opposite the old hospital in Hospital Road, will continue to provide inpatient, outpatient and community health services, as well as operate the Urgent Care Centre for minor injuries and illness.
The Urgent Care Centre will continue to operate the same hours at the new site, between 7am and 10pm.
Northern Illawarra Hospital Group General Manager, Nicole Sheppard, said a planned community open day to showcase the new facility was not able to occur because of COVID restrictions, and an official opening would occur in the coming months.
"We want to let the community know our new facility will be open soon. We will formally acknowledge the move and those involved in this project when we are able to do so; hopefully in the not too distant future," she said.
Bulli Hospital has a long and proud history of providing medical care to the community, dating back to 1893 when it was known as Bulli Cottage Hospital. "It was built in the wake of the tragic Bulli mine disaster and the initial building consisted of a five-bed male ward and two-bed female ward. In 1922, Bulli Cottage Hospital was renamed Bulli District Memorial Hospital," Ms Sheppard said.
"This is an important time for the community, our staff and patients and this allows us to continue to provide the very best care in brand new surroundings."
The community is advised that Bulli Hospital and Aged Care Centre will also have a new phone number, 4249 1300.