Welcome back ... but remember to keep your distance
4 June 2020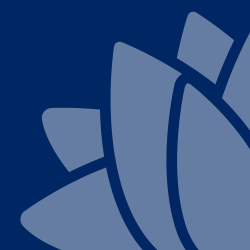 The Illawarra Shoalhaven Health District (ISLHD) is urging visitors to the region this long weekend to be vigilant in practising physical distancing, good hand hygiene and cough etiquette, to protect themselves and others from the spread of COVID-19.
With eased restrictions from 1 June allowing for travel to regional NSW for a holiday, the District's Public Health Director Curtis Gregory is urging visitors to support local communities and businesses by maintaining physical distancing when visiting tourist spots.
"The ability of people to move around NSW is such a great vote of confidence that the distancing measures we all undertook have successfully slowed the spread of COVID-19,'' Mr Gregory said.
"However, with further restrictions lifted this week, it's essential that everyone maintains physical distancing of 1.5 metres and regularly washes their hands to minimise the risk of transmitting COVID-19. People who may show no obvious symptoms, or have very mild symptoms, can unknowingly pass it to others if they are incubating the infection.
"It's still incredibly important to be alert to symptoms of the virus and if you or anyone travelling with you is sick, please stay at home and go and be tested.
"While you are at your destination, if you or anyone travelling with you experiences any COVID-19 symptoms – fever, cough, sore or scratchy throat and shortness of breath, no matter how mild, please seek a test locally.
"Ensure you practise the good hygiene necessary to stop the prevention of the spread of many illnesses including COVID-19 - wash your hands with soap and water or use sanitiser, sneeze or cough into your elbow, don't share food and clean shared surfaces,'' he said.
This week's eased restrictions have seen some camping grounds and caravan parks re-open as well as museums, galleries and libraries, and they also allow for pubs, clubs cafes and restaurants to have up to 50 customers per separate seated food and drink area when they can still maintain physical distancing.
Gatherings at home remain at five visitors inside and outside at 10. The current rule which ensures businesses maintain 4 square metres of space for each person continues.
Mr Gregory encouraged visitors and locals alike to help keep fellow customers, business owners and staff safe by using sanitiser provided by most shops and eateries and to follow designated queuing, sitting and standing zones.
"People are being encouraged to download the Australian Government's COVIDSafe app and also to provide contact details to businesses if asked to help contact tracing in the event of a confirmed case of the coronavirus,'' he said.