Convoy drives change for local kids and families
1 October 2018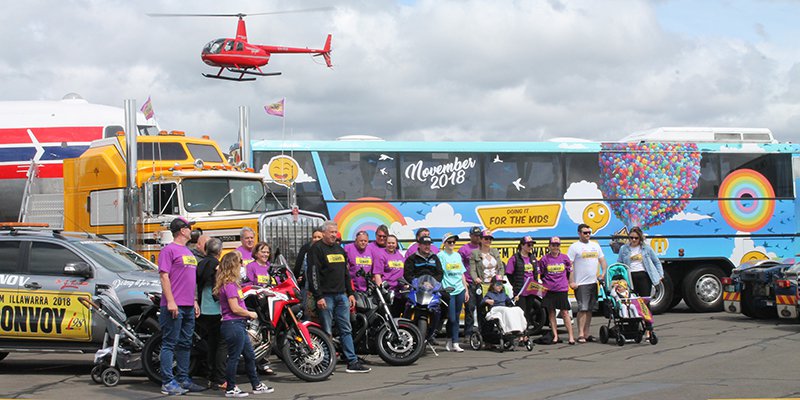 The early works associated with the redevelopment of the Children's Ward at Wollongong Hospital are complete, thanks to a generous $250,000 donation from the Illawarra Community Foundation.
The donation followed the success of the Foundation's 2017 i98FM Illawarra Convoy event. Illawarra Shoalhaven Local Health District (ISLHD) Co-Director for Kids and Families Dr Susie Piper said, the donation helped kick start a major redevelopment of the ward which is expected to take several years to complete.
"We are thrilled to be working in partnership with the Illawarra Community Foundation to bring the redevelopment project to life," Dr Piper said. "Our team continues to deliver high quality care in our current ward, but with the support of our community we have an opportunity to reconfigure the space to better reflect our model of care."
Susie explained that many things have changed since the ward was last renovated two decades ago. "There is now a greater awareness of the role parents and carers have in the wellbeing and recovery of their children, and we want to give them spaces to rest, eat and recharge," she said.
"We also run more clinics, and have services dedicated to providing care to children with chronic conditions where they can come in for day treatment rather than being admitted to the ward."
The Convoy-funded early works allowed the team to relocate the Illawarra Hospital School, to make way for a new ward entrance, reception area and clinic space. The completion of the early works paves the way for future changes, such as improved parent facilities and clinical spaces.
"We are sincerely grateful to the Convoy team and the many people in the community who support the event for helping us get the redevelopment project started," Dr Piper said. "We still have a lot of work to do on this project, and we hope to continue our association with Convoy to enhance the service we provide to more than 3600 local children each year," Dr Piper said.
For more information on i98FM Illawarra Convoy 2018 visit www.illawarraconvoy.com.au