ISLHD Hospitals balance emergency and urgent health care with COVID-19 response
16 September 2020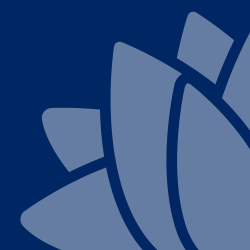 Public hospitals in the Illawarra Shoalhaven Local Health District (ISLHD) have continued to deliver high quality health care to the local community whilst focused strongly on the District's COVID-19 preparation and response during the April to June 2020 quarter.
The Local Health District welcomes the Bureau of Health Information (BHI) April-June 2020 quarterly report as a snapshot of an unprecedented quarter in the delivery of health services.
ISLHD Executive Director Clinical Operations Margaret Martin said the COVID-19 pandemic has significantly impacted the Local Health District, as it has health services across the country and world.
Due to the many factors at play in how health services planned for the uncertain demands of the pandemic, caution is advised when comparing the results of April to June 2020 with any previous quarters.
Elective Surgery
On 26 March 2020, as a result of the National Cabinet announcement and acting on the advice of the Australian Health Protection Principal Committee (AHPPC), NSW public hospitals suspended all non-urgent elective surgeries. This action was taken to ensure adequate hospital capacity to respond to COVID-19 and preserve resources including stocks of Personal Protective Equipment (PPE).
Non-urgent elective surgery has recommenced incrementally since late April 2020, taking into consideration the need to safely increase access to services, while maintaining service capability to respond should a surge in pandemic activity occur.
"The Local Health District has worked to return to normal surgery activity levels and address the backlog of elective surgeries postponed due to COVID-19. Wollongong and Shellharbour Hospitals have both returned to 100 per cent of their normal surgery caseload. Shoalhaven Hospital has returned to close to 100 per cent of its normal caseload last month," Ms Martin said.
The District received an additional $15 million as part of the NSW Government's $338 million state-wide investment announced in June to increase elective surgeries and focus on booking in surgeries for those patients whose procedures were delayed by COVID.
Ms Martin said this additional investment will fund more than 1,250 surgical cases and 1,500 endoscopy procedures.
"The LHD has engaged five private providers to carry out elective procedures. This work has already commenced, with further to start over the next few weeks. In particular, the LHD is focusing on increasing the number of elective joint replacements, ENT, urology and endoscopy procedures through a combination of outsourcing to private facilities, as well as extending the District's elective operating sessions and surgery lists.
"During the April to June period, the District performed 2,048 elective surgeries, a 40.8 percentage point decrease on the same quarter last year, after the decision to cease non-urgent surgery and focus on maintaining urgent surgery and the response to COVID-19.
"Urgent surgeries performed remained relatively stable this period, while the number of semi-urgent and non-urgent procedures performed decreased by 33.7 and 61.5 per cent respectively.
"Almost 100 percent of all urgent elective surgeries (99.9 per cent) were performed on time, however overall, on time elective surgery performance decreased, with 75.7 per cent of all elective surgery being performed in the clinically recommended timeframe," she said.
An overview of elective surgery performance for specific hospitals within the District includes:
Overall, Shellharbour Hospital maintained its elective surgery performance, with 794 procedures performed this quarter, compared to 792 the same time last year. Urgent surgeries increased by 78.6 per cent and semi-urgent procedures increased by 42.6 per cent, while non-urgent surgery decreased by 19.5 per cent.
Wollongong Hospital completed 901 elective surgeries this quarter - 50.8 per cent less than the same time last year, with non-urgent surgeries seeing the biggest decrease of 91.6 percent fewer surgeries. Wollongong performed 100 percent of urgent elective surgery on time - 468 procedures.
Shoalhaven Hospital performed 342 surgeries in this quarter, a 58.3 per cent decrease on the same quarter last year. Overall, 74.2 per cent of surgeries were performed within clinically recommended timeframes, with 99.2 per cent of urgent elective surgery procedures performed on time.
Ms Martin said the District has a number of projects underway aimed at improving surgery performance and patient outcomes, including a quality program for hip fracture care which has seen a significant improvement in the time patients wait for hip fracture surgery resulting in better patient outcomes.
"This has been achieved by creating additional trauma lists at Wollongong Hospital. There was also funding provided to create a 7-day a week orthopaedic trauma service at Shoalhaven Hospital.
"In addition, the Agency for Clinical Innovation (ACI) funded two Clinical Nurse Consultant (CNC) positions as part of the National Surgical Quality Improvement Program (NSQIP), which commenced with the District in March. These surgical champions are based at Wollongong and Shoalhaven Hospitals and are part of a collaborative network of other NSQIP CNCs from around the state that looks to identify potential opportunities for targeted improvement initiatives," she said.
Emergency Departments
Across NSW, there were 615,690 emergency department (ED) attendances in April to June 2020, down 18.4 per cent (138,778) compared with the same quarter in 2019. Locally, our emergency departments also experienced a downturn in ED presentations, especially for minor injuries or illness.
Ms Martin said that overall, emergency department presentations across the District decreased by 22.4 per cent, or 9,284 less presentations, to 32,225 for the quarter. Triage categories three (urgent) and four (semi-urgent)
During April to June, 79.1 per cent of patients started their treatment on time, better than the corresponding quarter by 12.4 percentage points, and 92.4 per cent of patients had their care transferred from ambulance to emergency department staff within 30 minutes, an 8.2 percentage point improvement on the same quarter in 2019.
Presentations to individual hospitals within our District during this quarter are as follows:
There were 14,357 presentations at Wollongong Hospital ED during the April to June 2020 quarter, a decrease of 3,704 presentations or 20.5 per cent on the same period last year. Triage category four (semi-urgent) presentations decreased by 24.7 per cent, or 1,670 patients, down to 5,101 presentations. 84.7 per cent of patients started treatment on time, an increase of 14.7 percentage points and 94.7 per cent of patients had their care transferred from ambulance to emergency department staff within 30 minutes, an increase of 12.1 percentage points.
Shoalhaven Hospital ED saw 7,925 presentations this quarter, a decrease of 22.9 per cent or 2,358 presentations. In particular, the hospital had significantly fewer presentations in the triage categories four (semi-urgent) and five (non-urgent) a reduction of 27.8 and 29.7 per cent respectfully when compared to the same quarter last year. Shoalhaven ED also achieved an increase of 12.8 percentage points on the number of patients being seen on time.
There were 6,618 presentations to Shellharbour Hospital ED, 18.2 per cent less than the same period last year, which equates to 1,472 fewer presentations. 76.4 per cent of patients started their treatment on time, an improvement of 7.8 percentage points.
There were 957 triage category five (non-urgent) presentations to Milton Ulladulla Hospital ED this quarter, an increase of 101.1 per cent, as a result of COVID-19 testing. Almost 62 per cent of triage five presentations during this quarter were due to COVID-testing that occurred within the ED.
Ms Martin said Wollongong Hospital's COVID-19 preparations and response have had a flow on impact on the Hospital's Emergency Department, with configurations made to the unit to provide a dedicated assessment area for suspected COVID-19 patients.
"Ongoing redesign within Wollongong ED will focus on maximising available space and staffing for both non-COVID and suspected COVID patients.
"The District also has a number of initiatives underway to improve the delivery and timeliness of emergency department care, including the $8.6 million expansion of the NSW Government's award-winning Patient Experience Program," she said.
Under this program, Patient Experience Officers are now in place at three of our District's emergency departments. Four new staff commenced in July 2020 – two at Wollongong Hospital and one each at Shellharbour and Shoalhaven Hospitals. Appointment of a second Patient Experience Officer at Shoalhaven is currently being finalised, with this Aboriginal targeted position recruited specifically to assist Aboriginal people presenting to Emergency Department in the Shoalhaven region.
"As part of this role, the staff welcome ED patients and their families and provide them with directions and information about what to expect at each stage of their care and treatment," Ms Martin said.
"Another initiative for the District is the ED Transformation Redesign Program, with phase one seeing the implementation of the Senior Assessment and Streaming (SAS) model across Wollongong, Shellharbour and Shoalhaven EDs. This model of care enables earlier senior medical input and aims to reduce ED total length of stay.
"We've also recently reopened the discharge lounge at Shoalhaven Hospital ED with expanded capacity. This area will accommodate ED patients that are being discharged as well as early discharges from wards to free up capacity within the hospital earlier in the day," she said.
The interim July to December 2020 budget for Illawarra Shoalhaven Local Health District is more than $486 million. The NSW Government is investing significantly in the redevelopment of hospitals in the Illawarra Shoalhaven, including $434 million for Shoalhaven Hospital and $570 million towards a new, state-of-the-art hospital in Shellharbour.
Earlier this month, the NSW Premier Gladys Berejiklian, together with Health Minister Brad Hazzard and NSW Treasurer Domenic Perrottet, announced an additional $320 million to build the new Shellharbour Hospital on a greenfield site, as part of the NSW Government's COVID-19 Recovery Plan to fast-track infrastructure and create jobs across the state. This is in addition to $251 million originally allocated to the project and the $128 million allocated by the Commonwealth Government, bringing the total funding for Shellharbour Hospital to $700 million.
These redevelopments will provide more operating theatres, expanded elective surgery and new emergency department facilities for the communities of the southern Illawarra and Shoalhaven.