Project encourages healthy living at Lake Windy
14 June 2017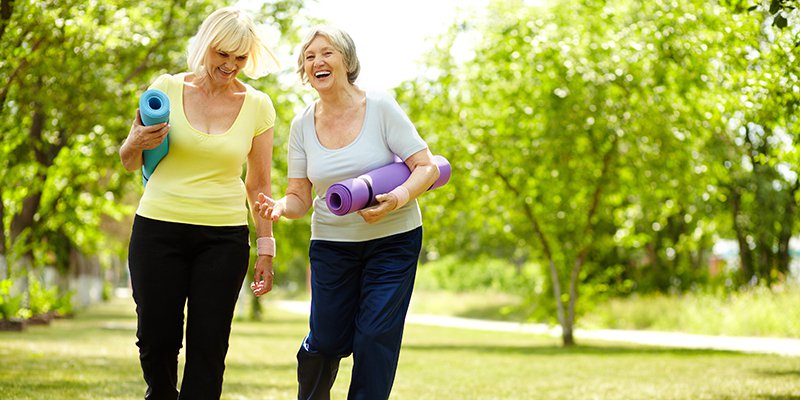 When Illawarra Shoalhaven Local Health District (ISLHD) Primary Health Care nurses notice there were a disproportionately high number of visits to people who lived in caravan parks, they decided to do something about it.
The nurses approached the Health Promotion Service to implement preventative health programs to improve residents' well-being and quality of life. Some of the issues faced by residents included limited access to health care services, higher incidence of chronic diseases, ageing and social isolation which impacted on their health.
Building on the successful outcomes from the Figtree Caravan Park Healthy Living Project, it was decided to establish a second project at Warilla. In September 2016 the Lake Windermere Caravan Park (LWCP) Healthy Living Project began in partnership with Warilla Neighbourhood Centre.
The project engaged residents in the self-management of their health and improved access to community based health care services. Resident-led, it focused on improved health literacy, physical activity, healthy eating and smoking reduction. ISLHD Health Promotion Officer, Karen Tavener-Smith said the project was invaluable to reach residents who are at-risk of ill health.
"The project at Lake Windemere Caravan Park assisted residents to prevent, as well as self-manage chronic illnesses," Ms Tavener-Smith said.
"The program actively promoted and supported healthy eating and encouraged increased levels of physical activity, through social activities such as lawn bowls, walking groups and French cricket. Learning first aid was also useful for residents," said Di Woods, the Healthy Living Project Officer.
About the project
59 people actively engaged with healthy living activities
276 occasions of service delivered a range of resident nominated activities including healthy eating, cooking and gardening (59 per cent) and physical activity (44 per cent) such as pedometer challenge
More than 80 people underwent health checks at the park at two events conducted in partnership with Grand Pacific Health and community NGOs