Queen's Birthday honours list 2018: Lyn Thompson
12 June 2018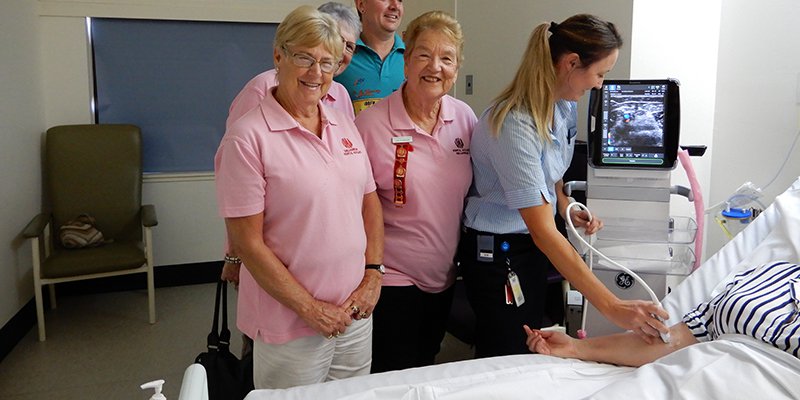 The Shellharbour Hospital Auxiliary President Lyn Thompson was recently awarded an Order of Australia (OAM) for her dedicated services to the Auxiliary and the Shellharbour community.
The OAM recognises Australian citizens for achievement or meritorious service. Lyn said she was very shocked and excited to receive the award.
"I feel very humble for being rewarded for doing something I really enjoy, and I might add, my husband is almost as active as I am and I couldn't do as much as I do without his support," she said.
The Shellharbour's Citizen of the Year in 2011, Lyn, started voluntary work decades ago at her children's school by helping in the canteen and raising money for more sporting equipment. She then joined her mother-in-law at Port Kembla Hospital, where she did voluntary work for many years until Shellharbour Hospital opened 32 years ago.
As enthusiastic about the Auxiliary as she was when she started, Lyn said "I hope I can continue for many more years to come, it is just so rewarding to see a patient happier or more comfortable from what we provide and see equipment added to our hospital so the staff can give better care. How good is that!"
She hopes to reach the $1million mark in donations in 2019. Lyn has also recently been awarded life membership of The United Hospital Auxiliaries (UHA) NSW, life membership of the Shellharbour Branch of the UHA and life membership of the Berkeley Eagles Baseball Club. Special thanks and congratulations to Lyn and her dedicated team.