School's in to prepare patients for surgery
20 February 2020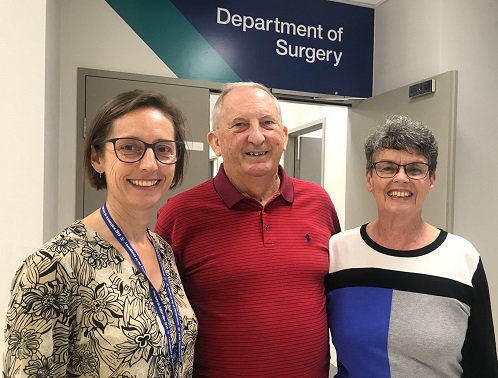 In a NSW first, patients booked for the most complex surgeries at Wollongong Hospital have the opportunity to attend "Surgery School" to learn how to physically and mentally prepare themselves.
Illawarra Shoalhaven Local Health District's Anaesthetist Associate Professor Natalie Smith has initiated the Surgery School, and will be leading small group workshops for patients one to two weeks before their planned surgeries.
"Surgery School is aimed at patients and their partners or carers to reduce anxiety, help patients become surgery-fit, improve recovery and reduce time in hospital," Associate Professor Smith said.
"Planning for major surgery is like running a marathon - patients need to prepare themselves mentally and physically beforehand to help ensure the best outcomes.  
"At a time when patients and loved ones may be feeling nervous and vulnerable, Surgery School reduces their fear, manages their expectations, and brings them into contact with others who may be experiencing the same feelings."
Surgery School is in addition to regular pre-admission appointments and includes presentations from service providers such as pharmacists, physiotherapists, psychologists and dieticians as well as a tour of the Intensive Care Unit (ICU).
Recent patient Rhonda Story said Surgery School was an opportunity to find out more details and ask questions in relaxed environment.
"The information I received at Surgery School helped with my speedy post-operative recovery," Mrs Story said.
"One of the most helpful things was a physiotherapy session which explained the benefits of correct breathing. Knowing how to do it and why it was important as it gave me extra motivation to get it right after my operation.
"Also being told I would be in ICU after the operation and having a tour of that area took away apprehension for myself and my husband. I found these simple, practical things very helpful."  
The 2019-20 budget for Illawarra Shoalhaven Local Health District (ISLHD) is more than $998 million. This is an increase of over $40 million on the previous year's budget.