Celebrating ISLHD Nursing and Midwifery Award finalists
2 December 2021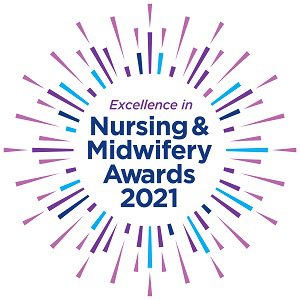 An impressive five nurses and midwives from the Illawarra Shoalhaven Local Health District (ISLHD), including three nominated by community members, are among 26 statewide finalists for the 2021 NSW Health Excellence in Nursing and Midwifery Awards.
The finalists have been selected from nominations across eight categories which recognise nurses and midwives who have made a difference in clinical practice, management and leadership.   
ISLHD Executive Director Nursing, Midwifery and Clinical Governance Deborah Cameron is a finalist in the Judith Meppem Leadership category and Shoalhaven Hospital (ED nurse) Matthew White is a finalist in the Aboriginal Nurse/Midwife of the Year category.
NSW community members were also eligible to nominate individuals for the Healing Heart consumer award, which recognises nurses and midwives who deliver outstanding patient care and support for families and carers.
In a wonderful vote of confidence from the community, the District scooped this category - with all three finalists coming from ISLHD.
The finalists are Palliative Care After Hours nurse Alison Millar, Shoalhaven midwife Jenny Greed and Ulladulla Health One Community Nurse Nicole Davis.
ISLHD Chief Executive Margot Mains commended each of the nominees on being named finalists during what was an extremely challenging year.
"My heartfelt congratulations and thanks go to each of these wonderful nurses and midwives for their dedication, empathy, professionalism and pure hard work in what was an in incredibly demanding time for health service delivery,'' Ms Mains said.
"I could not be more proud of the way our nurses and midwives dug deep this year and I wish our finalists the best of luck for the Awards. They are certainly already winners in our eyes.
"My special thanks also go to our Nursing and Midwifery leader Deborah Cameron for helping create the culture of kindness and compassion that has become such a hallmark of the nursing care provided throughout our health district.
"Deborah's love and passion for her chosen profession shines through in all that she does and we are incredibly privileged to have her as part of our team.''
Ms Cameron said she was pleased the ISLHD finalists were from across the board, and was moved by the patients and family members who had taken the time to nominate staff for the care they provided.
"During what was such a busy year for nursing staff, the fact that they were able to help maintain patient connections and provide such a high level of compassionate and kind care makes me unbelievably proud,'' Ms Cameron said.
"For my own nomination, I am extremely humbled and grateful to be named as a finalist, especially when I look at how hard each of our teams and their leaders across the District have worked his year.
"This nomination is indicative of how we all pulled together as one health district. I also see it as recognition of how hard my colleagues around the State worked this year. This recognition is for all of them too."
Then Shoalhaven Hospital ED Acting Clinical Nurse Educator Matthew White's willingness to take on additional responsibilities in the Emergency Department and use opportunities to advocate for the compassionate and culturally sensitive care of Aboriginal people has seen him identified as an emerging leader for the District.
As part of the COVID response, Mr White also worked closely with the Aboriginal community to make sure they were aware of relevant precautions to minimise risk to themselves and their families and led by example in highlighting the importance of vaccination.
"Just to receive a nomination for this award was a huge honour for me,'' he said.  "To be among the finalists for NSW Health Aboriginal Nurse of the year is something of which I am extremely proud. 
"As an Aboriginal man from Yuin Country, I work where I was raised, so it's nice to be able to be that familiar face in the Emergency Department for our people.''
Shoalhaven midwife Jenny Greed admitted the past two years had been among the most challenging of her career, making it all the more touching that her nomination came from a community member.
"I am so overwhelmed with gratitude that someone felt so kindly of the care I provided that they took the time to nominate me for such a wonderful award,'' Ms Greed said.
"This nomination is spirit lifting, inspirational and has reaffirmed that I am doing something right - that the care I believe I am giving is of value and valued and that we as a professional group have much to give in supporting the women and families of our community.''
The family whose baby Ms Greed delivered said she went above and beyond to provide timely advice, sensitive support and fiercely advocated for their wishes.
"Jenny was a constant calming presence in the midst of a labour that had some chaotic moments and we honestly couldn't have asked for a better experience of wise and compassionate midwifery,'' they said. "She is a credit to Shoalhaven hospital, NSW Health and her profession."
ISLHD Palliative Care Nurse Alison Millar said it meant a great deal to be nominated for a job she is so passionate about by someone in the community.
"To be recognised for the work we do, especially in the field of palliative care, is a great confidence booster not only for myself but also for the whole Palliative Care team who make it possible for patients to have their wish to die in their own homes granted,'' she said.
"This nomination has made me extremely proud to be a nurse working in the area of Palliative Care providing care and support for patients and their families at a difficult and emotional time in their lives.''
The family who nominated Ms Millar for the award said she had touched and enriched their lives and that the loved one she cared for described her as "an angel on earth".
The nomination said Ms Millar went out of her way with a warm, cheerful attitude that "made our hearts melt" and "showed loyal dedication and tireless hard work to provide care, always considering the family's need and reassuring us at each stage".
Ulladulla Health One Community Nurse Nicole Davis, who cares for palliative patients in the Community, said it was an honour to be recognised for empowering families to help their loved ones remain at home for end of life care.
"I am so privileged to be able to help fulfil the final wishes of people's loved ones in circumstances where families are afraid they won't be able to meet the care needs themselves,'' she said.
"Bringing a little bit of joy at a heart-wrenching time, this is what you hope people will remember – the positive emotions, not physical loss of their loved one slipping away. You can never underestimate the power of your actions and the impact it can have on another.''
In the nomination, the loved one of a patient Ms Davis cared, for described her as "the most beautiful, caring and compassionate nurse they had ever come across".
They said they hoped highlighting the tender, respectful, reassuring and comforting care their loved one received would inspire other people to become nurses.
NSW Health Chief Nursing and Midwifery Officer, Jacqui Cross said the awards acknowledge the contribution and dedication of nurses and midwives in the NSW public health system.
"These awards are an opportunity to honour nurses and midwives across NSW who go above and beyond and make a real difference not only within their teams but, most importantly, to the patients they care for," Ms Cross said.
Each Local Health District and Specialty Network nominated their nurses and midwives in six award categories.
This year, there is also new award, the Healing Heart colleague award, which provides the opportunity for nurses and midwives and other NSW Health staff to nominate a colleague who deserves recognition for their achievements and commitment to their professions and to patient care.
Finalists and winners will be celebrated in the Awards ceremony, which will be livestreamed around the state early in 2022.
"We streamed the awards ceremony for the first time last year due to COVID restrictions," Ms Cross said. "It was so well received that we decided to stream it again this year. We want as many people as possible to see the show and help celebrate the nurses and midwives of NSW Health."
There are more than 53,000 nurses and midwives working in NSW Health hospitals and health services. The NSW Government is investing $2.8 billion to recruit 8,300 extra frontline staff over the next three years, including an additional 5000 more nurses and midwives.
For more information on the 2021 Excellence in Nursing and Midwifery Awards click here.
Media contact:  0422 003 764