COVID-19 accommodation service to commence
14 September 2021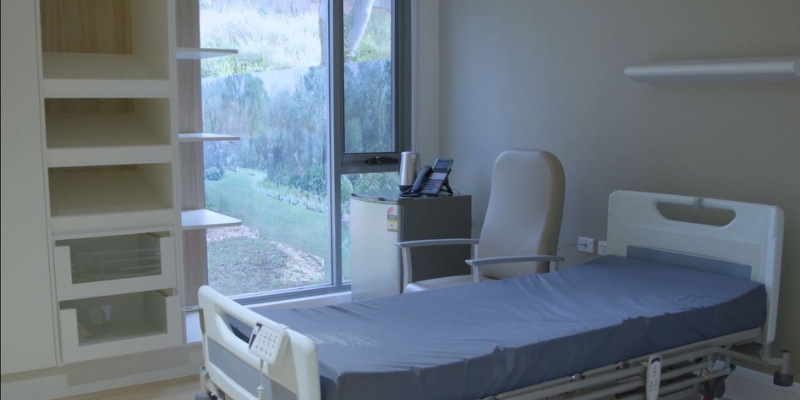 The Illawarra Shoalhaven Local Health District (ISLHD) has further increased its capacity to care for local confirmed COVID cases, with a Special Health Accommodation (SHA) facility now established within the vacant portion of the new Bulli Hospital.
ISLHD Chief Executive Margot Mains said the facility means the District can now support our local community to isolate safely and receive care if they are unwell with COVID, but do not require hospitalisation.
"The impact of the Delta variant within households has been significant and many people simply cannot safely isolate at home. We have now established safe, local accommodation for patients who do not need higher level hospital treatment, but who do need care and to be isolated from household contacts," Ms Mains said.
"This site has always been part of our considerations in responding to COVID, but it has not been required until now. We want to assure the community, patients and staff within the hospital section of the Bulli campus that the two sites are completely separate entities, with independent functionality, including air flow and water supply.
"The safety of our patients, staff and the community is absolutely paramount and this facility has been reviewed from top to bottom to ensure it is safe for all.''
The SHA is in addition to the District's Virtual Community Care (VCC) Service, which looks after patients who are able to safety isolate at home. The District's VCC is currently supporting local COVID-19 patients in their own homes through the use of innovative technology and a multidisciplinary team of staff.
Patients are expected to start accessing the SHA facility from this week.
The NSW public health system is highly integrated and local health districts throughout the state work together on a daily basis to ensure the optimal delivery of healthcare services across the state.
The NSW Government has committed more than $4 billion to the NSW health system to manage the impacts of the COVID-19 pandemic since March 2020.