Illawarra Shoalhaven Mass Vaccination Centre set to open next week
5 August 2021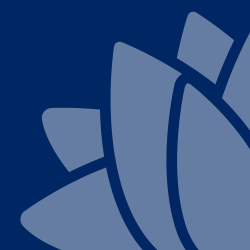 Construction of the Illawarra Shoalhaven mass COVID-19 vaccination centre is in its final stages, with the Wollongong CBD facility set to open its doors next Monday, 9 August.
Illawarra Shoalhaven Local Health District (ISLHD) Chief Executive, Margot Mains praised the team of staff and contractors responsible for turning the former David Jones building in the mall into the region's first mass COVID-19 vaccination centre.
"The work the team has delivered on the new centre is outstanding, especially in such a short amount of time and with the additional requirements around COVID safety," Ms Mains said.
"The Centre's opening on Monday is an important step forward in the response to COVID-19. It will allow the District to continue its rollout of COVID-19 vaccine, with the capacity to administer up to 2,500 vaccinations a day, subject to vaccine supply."
The Wollongong and Shellharbour City Centre COVID-19 vaccination clinics will transition across to the Mass Vaccination Centre from Monday.
People already booked to be vaccinated at the Wollongong Hospital and Shellharbour vaccination clinics will this week receive updated information about their appointment at the new Centre.
The District will be establishing an AstraZeneca vaccination centre next week and further details will be provided shortly.
The Local Health District encourages people to book a vaccine appointment via the Australian Government eligibility checker which shows available appointments at NSW Health vaccination centres as well as GPs and pharmacies.
If there are no available bookings at a location near you soon, please continue to visit the eligibility checker as more vaccination appointments become available.
Under the Public Health Order, construction of the centre was permitted to continue over the past few weeks, as it is urgently required by NSW Health in response to the COVID-19 pandemic.
For the latest information on the COVID-19 vaccine, visit the NSW Health website.