Strong Heart Strong Mob
The Aboriginal Healthy Hearts Feasibility Study has been funded from the Ministry of Health's 2018 Translational Research Grant Scheme – Round 3.
This is a two-year project to evaluate an outreach, family-centred model of cardiac rehabilitation for Aboriginal people experiencing heart disease and their family members residing in the Illawarra Shoalhaven.  
An eight-week program of cardiac rehabilitation based on the Heart Foundation's Recommended Framework for Cardiac Rehabilitation, followed by a series of follow-up appointments will be delivered.  Aboriginal people who have recently experienced a heart condition with subsequent presentation to a public hospital as well as their family members aged 15 years or older residing in the same household will be eligible to participate.
The program will focus on exercise, healthy eating, health education, and support with tackling harmful lifestyle practices, such as tobacco and alcohol use.  It will be led by Aboriginal Health Workers supported by a multidisciplinary team and can be delivered in a community based setting.
The 8-week program will be delivered from September 2019 until September 2020.  Following participation in the program, focus groups will be held to assess the acceptability by Aboriginal families of the outreach program. 
The feasibility study will assess whether the family centred, outreach model will improve uptake and completion of a secondary cardiac prevention program for Aboriginal patients discharged from hospital as well as inform culturally appropriate secondary prevention techniques for Aboriginal communities diagnosed with heart disease. The study will also contribute to the community management and prevention of other chronic diseases such as diabetes, cancer, and kidney disease. 
The St Vincent's Hospital Aboriginal Heart Health resource provides culturally appropriate educational materials and will be promoted as part of the program.
Further information about the project is available by emailing the Project Manager - ISLHD-AboriginalHealthyHearts@health.nsw.gov.au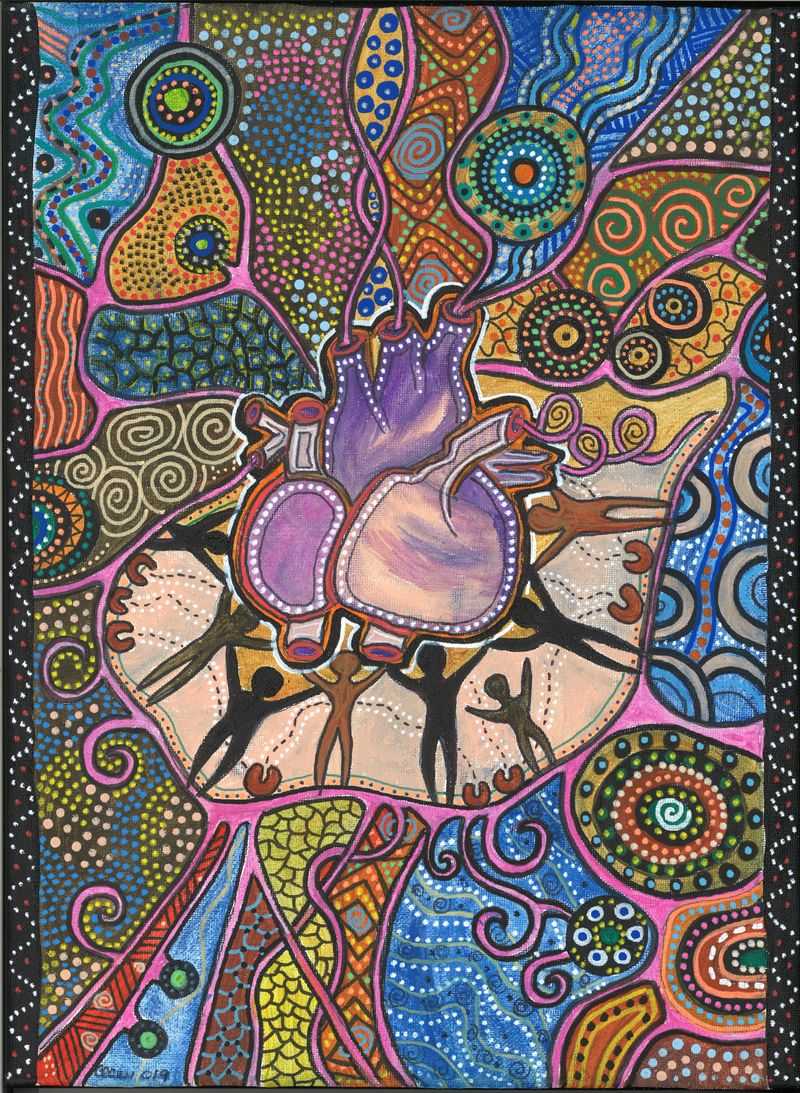 The above artwork entitled 'LIFE' by local Shoalhaven artist, Aunty Cecily Wellington-Carpenter, portrays the complexities of heart disease and its impact on community.