Chris Bertinshaw appointed as Chair of Illawarra Shoalhaven Local Health District
13 July 2021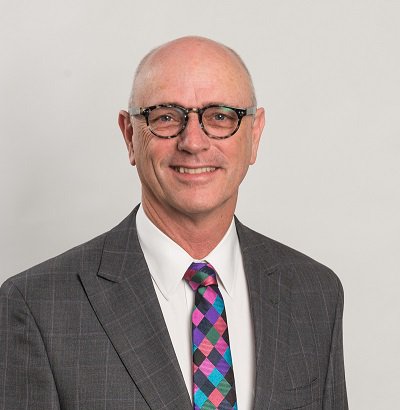 Illawarra Shoalhaven Local Health District Chief Executive, Margot Mains has welcomed Minister for Health and Medical Research, Brad Hazzard's appointment of Chris Bertinshaw as Chair of the District's Board.
Mr Chris Bertinshaw takes over from Professor Denis King OAM, who has served in the position since 2011.
"I am delighted that Mr Bertinshaw will be joining our Board as Chair," Ms Mains said.
Mr Bertinshaw is a Shoalhaven resident with extensive experience growing organisations through collaborative team and board relationships. He is the Board Chair of Relationships Australia (NSW) and an experienced company director and Chair with over 30 years' experience in board environments.
His former positions include CEO of a private health insurance fund, Managing Director of a medical fraud prevention company and CEO of the Australian Spinal Cord Injury Network. "I have no doubt that his skills and experience will add tremendous value to the Board. "As the incoming Chair, Mr Bertinshaw has the passion and experience to successfully lead the Board's oversight of health services for our local communities now and into the future," Ms Mains said. "It is an honour to serve the communities within the ISLHD in this role and a privilege to follow the distinguished leadership of Prof King OAM." Mr Bertinshaw said.
Margot Mains also paid tribute to outgoing Board Chair, Professor Denis King OAM.
"Prof King has served as our Board Chair since the District's establishment in 2011 and we are incredibly grateful for his strong leadership and achievements over the past decade," Ms Mains said.
Chris Bertinshaw will serve until 30 June 2023.
Mr Bertinshaw is joined by two new Board members: the Hon. David Campbell and Ms Janine Cullen OAM, together with continuing members, Alan Hudson, William Lovegrove, Rodney McMahon, John Stubbs and Richard Morris to make up the District's Board.
"With this extensive and combined knowledge, we welcome the new Board and look forward to working together to improve and enhance health care services for our community," Ms Mains said.
More details are on the ISLHD Board page.