Overview
Clinical trials are increasingly becoming an integral part of routine patient care. These research studies are done to identify new treatments that are safe and effective, and contribute to our knowledge of diseases and their treatments. 
Patients choose to take part in clinical trials for the opportunities to access additional treatment options and early access to new medications. These benefits, combined with the specialised and focused care they receive when on the trial, can improve their health outcomes.
Cancer Clinical Trials in the Illawarra and Shoalhaven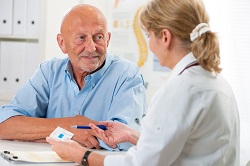 Since the Illawarra Shoalhaven Local Health District Cancer Clinical Trials Unit was established in 2000, local patients have no longer had to travel to Sydney to take part in many clinical trials. The service has grown into an essential component of the region's Cancer Care Centre services.
Every month patients are enrolled to clinical trials run by the ISLHD Cancer Clinical Trials Unit. They receive specialised support and expert clinical care from over 200 trained and dedicated staff in the areas:
Medical Oncology
Radiation Oncology
Haematology.
Trials cover both investigational medicinal products (IMP) and non-IMP trials, and are available in a range of locations:
The Illawarra Cancer Care Centre
The Shoalhaven Cancer Care Centre
Wollongong Hospital (a specialised inpatient ward).
Contact Information
Please contact us to discuss fees, Medicare rebates, the Pharmaceutical Benefits Scheme, etc...
Illawarra and Shoalhaven Local Health District
https://www.islhd.health.nsw.gov.au/services-clinics/welcome-illawarra-shoalhaven-cancer-and-haematology-network/cancer-clinical-trials