Kids and Families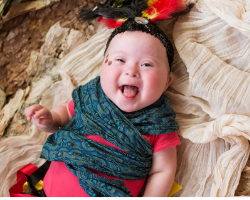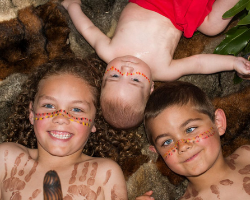 The Division of Kids and Families is responsible for the provision of health services for children and their families from the ages of 0 to 16.
Paediatric services provided throughout the ISLHD include: acute hospital based care, emergency care, neonatal care and outpatient medical clinics.
Child and Family community-based services provided throughout the ISLHD include: Child and Family Health Nursing clinics and home visits, Allied Health and Diagnostic Assessment specialities, in addition to Aboriginal, maternal infant and child services and family care centres,  child protection and wellbeing, and a variety of groups across the services.
Interpreters are available free of charge as required. 

Acknowledgement of Country video - ISLHD Child and Families staff developed a unique Acknowledgement of Country - the result of an Aboriginal education workshop held at a staff Network Gathering.
IMPORTANT NOTICE: Our services have changed as a response to COVID-19. All our services are still available but how we deliver them will be different. You will first get a phone call from a health worker who will get as many details as possible. They will then work with you will develop a plan to address your needs. This could include further phone calls, telehealth (video conferencing) or a face to face appointment. Whatever the  plan is, the health worker will explain what to expect and the outcomes of the follow up. We are planning innovative ways for you to receive information and support. Below are the contact details for our Child and Family health services. This is where regular notices and information will be posted. If you have any questions or concerns please contact your local health worker. 
Full list of Kids and Families services
Breastfeeding information and support

Child & Family Health Nurses (CFHN) provide breastfeeding information and support from birth to 5 years in a variety of settings. We offer one on one breastfeeding information and support to families and run regular breastfeeding information sessions across the District.

Breastfeeding information and support

District
Child Protection Counselling Service (CPCS)

The Child Protection Counselling Service (CPCS) is a tertiary counselling services. We offer a free counselling and support service for children and their families where physical and/or emotional abuse and/or neglect has been identified by the Department of Human Services (Community Services) and/or the Joint Investigation Response Team (JIRT). To assist parents/carers to realise the impact of abuse and/or neglect and support their children, to help children or young people deal with the effects of experiencing abuse, neglect and complex trauma.

Child Protection Counselling Service - North Wollongong

North Wollongong

02 4224 2900
Child Protection Counselling Service - Nowra

Nowra

02 4424 6300
Diagnostic and Assessment Service

The Illawarra Shoalhaven Diagnostic and Assessment Service (ISDAS) assesses children if they are referred prior to school entry for significant concerns about delay in two or more developmental domains or suspected Autism spectrum disorder with significant developmental delay. Children must reside within the Illawarra Shoalhaven Local Health District. Referrals for this service can be made by paediatricians.

Diagnostic and Assessment Service - North Wollongong

North Wollongong

02 4224 2903
Parenting Groups

Parenting Groups are provided by a nurse and offers parents the chance to meet other parents and discuss parenting, and ask questions.

Parenting Network Groups

Parent-Groups
Out of Home Care (OOHC)

Children and young people in Out of Home Care (OOHC) often have high and unmet health needs. ISLHD provides coordinated health assessments and intervention for children and young people entering statutory OOHC who are expected to remain in care for longer than 90 days. The program also targets young people aged 15-17 years expected to leave care within the next year.

Out of Home Care - North Wollongong

North Wollongong

02 4224 2900
Sustaining NSW Families

Sustaining NSW Families is an integrated, high-intensity sustained health home visiting service that strengthens relationships between children, parents, and/or carers; builds parenting capacity; and enhances child development, wellbeing, and health in vulnerable families commencing antenatal .The program has been designed for families experiencing social and economic disadvantage, who are vulnerable and who have associated impacts on their mental health and wellbeing. Please talk to your midwife about a referral.

Sustaining NSW Families Team

Lake Avenue Cringila

02 4233 3100